So, I'm nearly three months late with this post…but better late than never, right?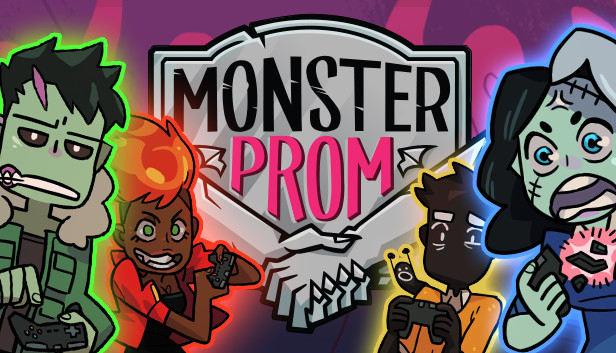 Stats:
Play time: 54 minutes.
Achievements: There are 32 achievements available and I earned 10 of them.
Steam Trading Cards: Yes.
Enjoyed: Yes.
Would recommend?: Yes.  
Monster Prom is a humorous dating sim, in which you play a student at Spooky High who is desperate to find a date for the prom that is only three weeks away. Not to worry, there are still some students who are without a date that you can ask! With an edgy vampire, dumb werewolf jock and a demon with anger issues, Monster Prom acknowledges its wacky premise and revels in it.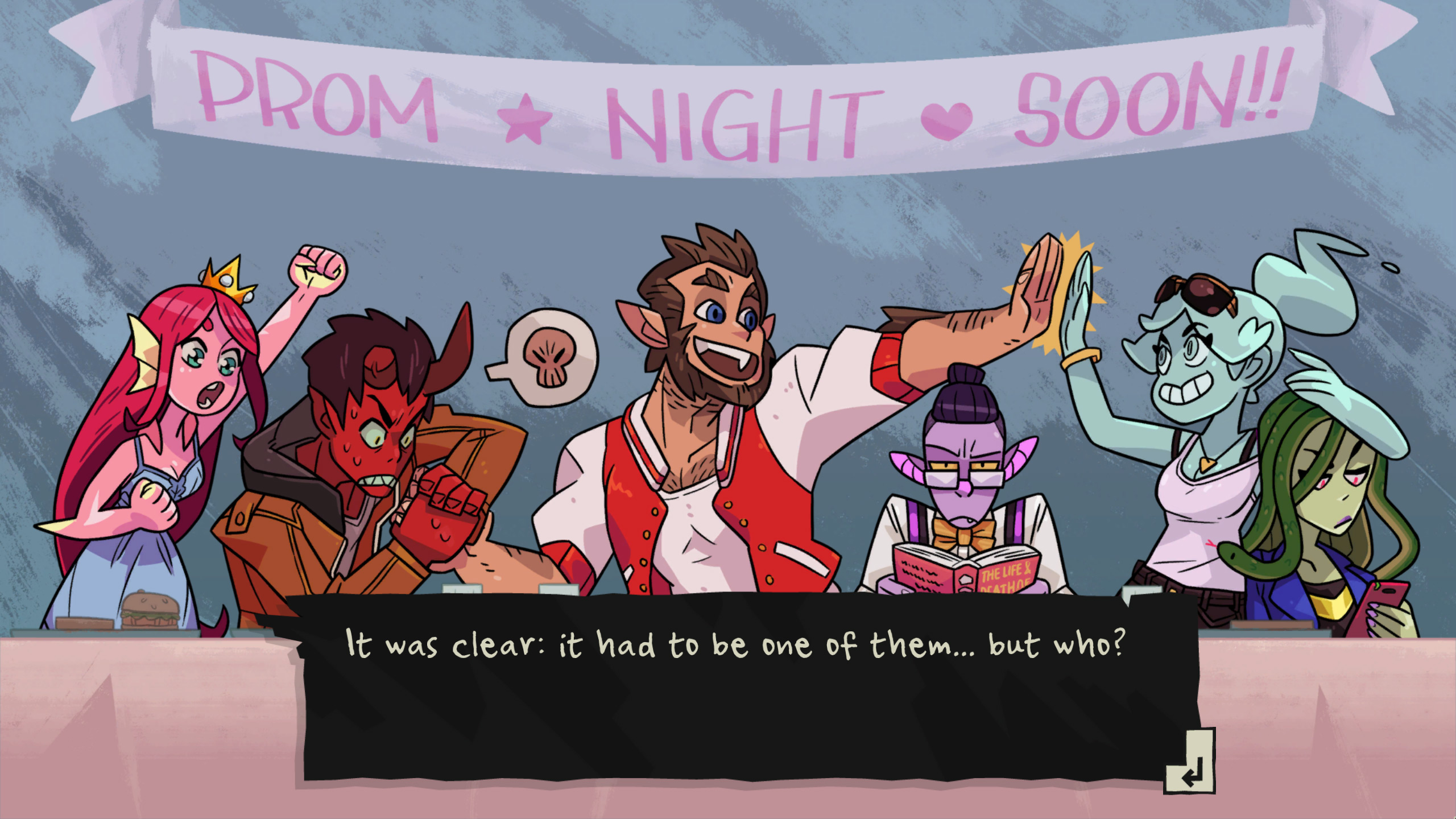 OK, so Monster Prom is in fact the first dating sim I've played. I've never been sold on the genre because I honestly thought dating sims would be rather short games with simplistic game mechanics and repetitive choices. After playing, Monster Prom, I can say I was partially right. The game is really easy to play, each turn you pick a location at the school to hang out, ranging from the classroom to the toilets; then pick your response to a particular scenario. Your response will then impact on how some of the students view you. At the end of the term, you can ask one of the students to the prom and depending on how much they like you, you may end up going with a date or alone.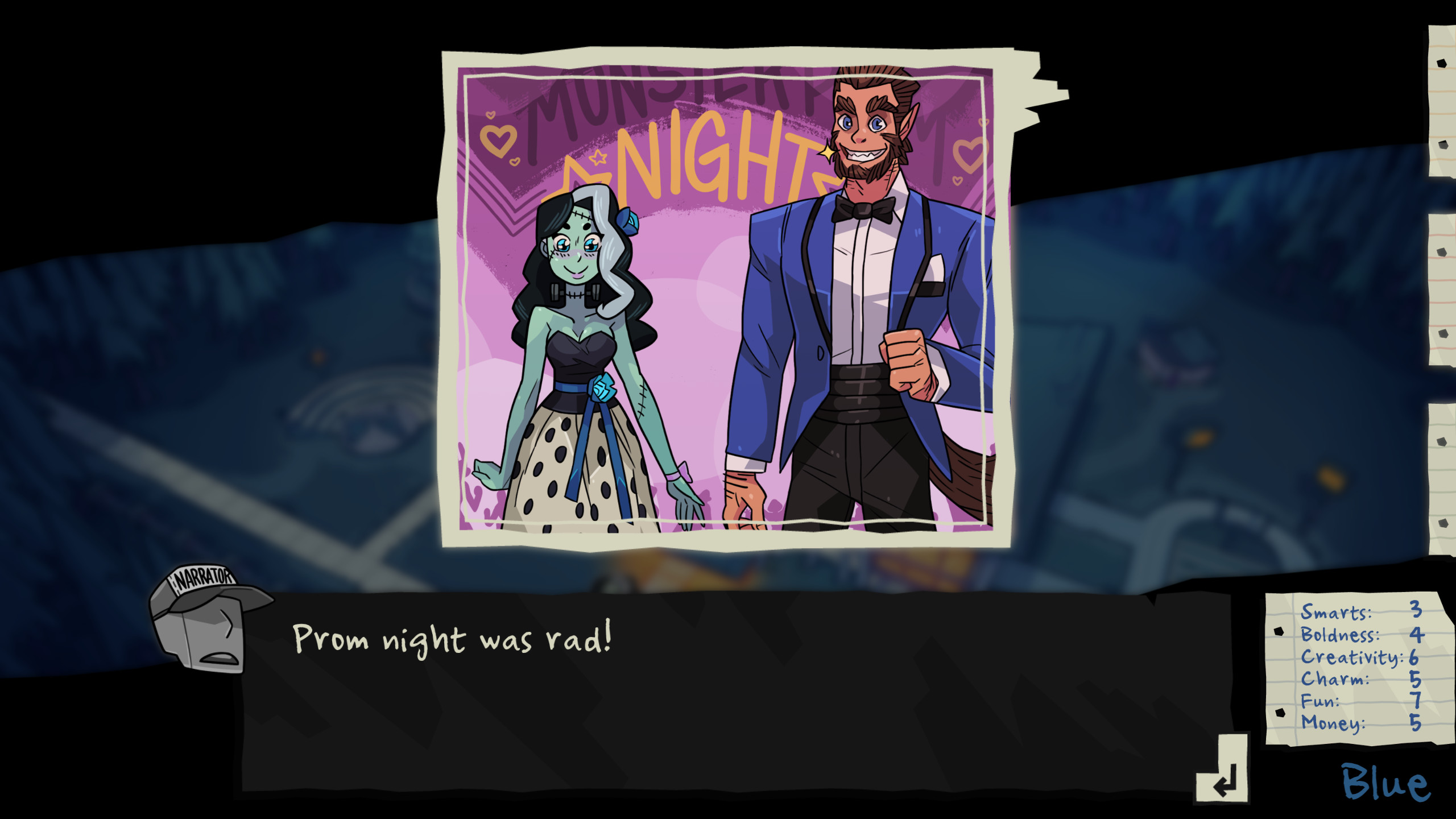 Monster Prom is a game that's easy to learn and not really difficult to master. Once you've completed your first playthrough, you'll know each of the students' personalities. My advice would be to focus on one of the students and tailor your choices to what you think they would approve of. If you do this method, then getting date is not difficult at all, but that doesn't spoil the game, as Monster Prom's humour is what makes the game so memorable.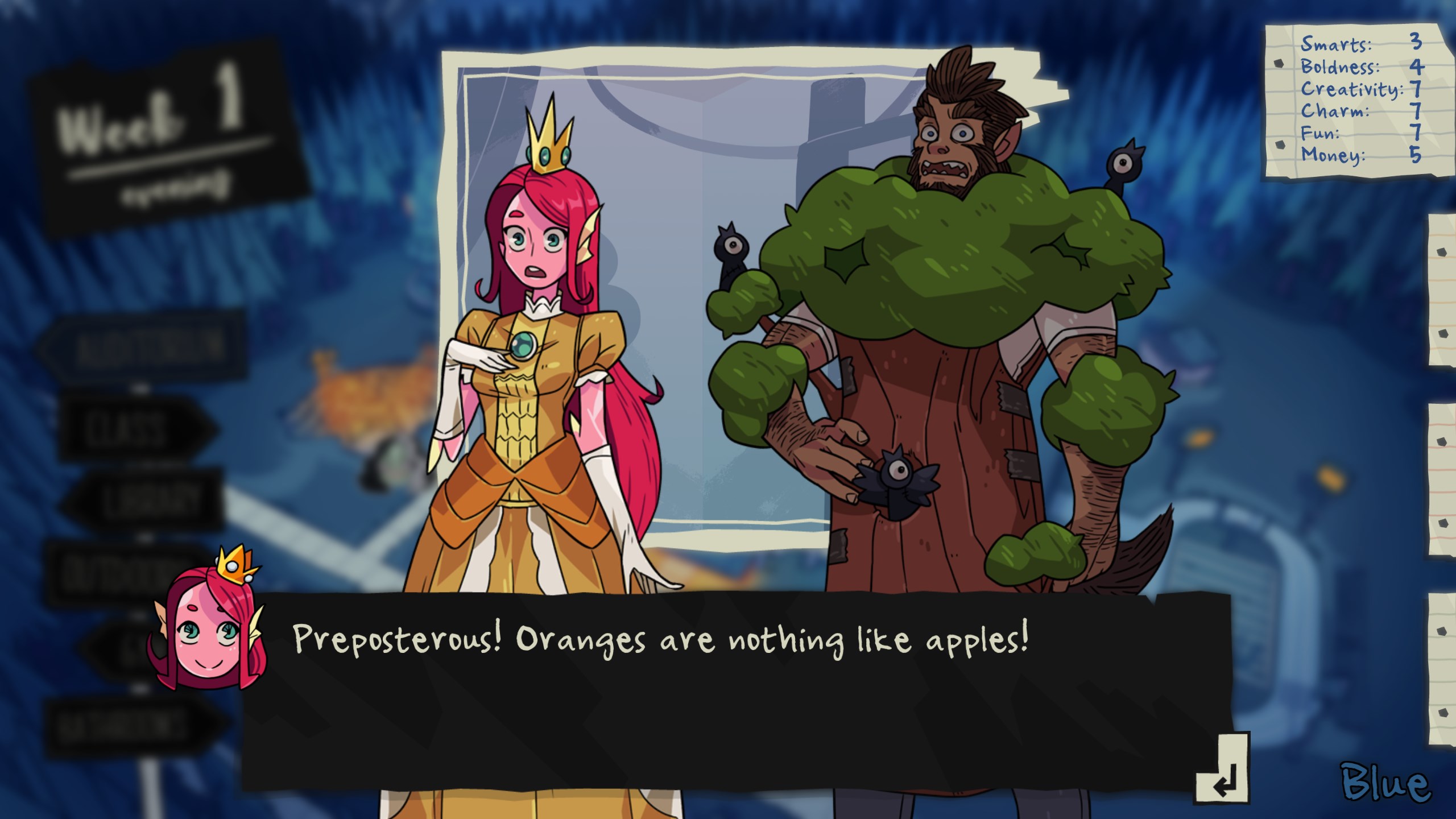 One of Monster Prom's features that I really liked was the ability to choose how long each game would last. A standard game, according to the game, lasts around an hour while a shorter version lasts around half an hour. I found that a standard game for me lasted around half an hour while a short game took me only fifteen minutes to complete, but this is probably down to me being a fast reader. However this feature, meant that I've actually kept Monster Prom installed and I'll complete a short game when I only have fifteen minutes or so to spare.
So is Monster Prom worth playing? In my opinion, yes. The best way to describe the game is its just plain fun. It doesn't take itself seriously and its pretty easy to play. Its art style is incredible, especially considering how small the development team is. Finally, the amount of scenarios and secret endings, give it plenty of replayability; which if you manage to play through all of that, there is also a DLC pack with even more content. At under £10 on Steam, Monster Prom is definite worth the price tag.
So, that was my rather (extremely) late post for July. Keep your eyes peeled on Upon Completion for my August update, which is coming soon, I promise!