With May's game, I tried… I really tried.
Stats:
Play time: Less than one hour.
Achievements: There are 35 Steam achievements and I managed to get… two.
Steam Trading Cards: Yes.
Enjoyed: Nope.
Would recommend?: I'm afraid not.
I always had a feeling that I Am Bread was going to be a difficult game for me; as it combined physics based gameplay with a platforming game, two things I don't particularly jump to play. Still, I tried to go into playing the game with as much of an open mind as I could muster. Unfortunately, it wasn't enough. I managed to get past the tutorial with little issue, then I attempted the first level. I failed miserably. So, I tried again. And failed. This cycle continued for the fifty odd minutes that I played I Am Bread. In the end, it just wasn't the game for me and I could not see how I could even overcome the first level, let alone the rest of the campaign and the other story modes.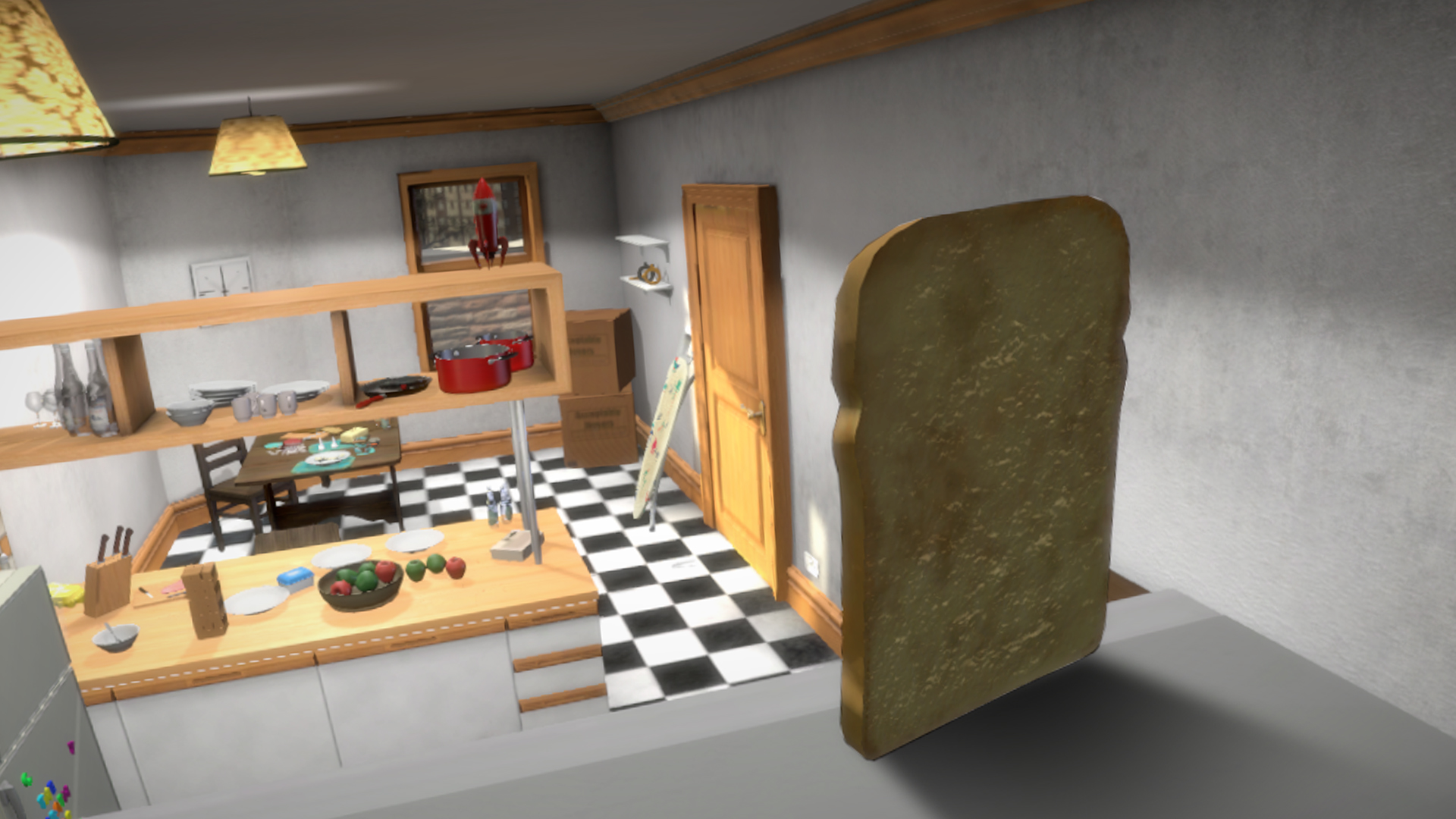 That being said, of the small part of the game that I did play, it seems like it is a well made game with great visuals and sound. Its just unfortunate that its not my type of game. Perhaps if you enjoy physics based platformers, then I Am Bread maybe worth a shot.
That's all I can really say for a game that I've only played a small amount of. June's game is The Darkside Detective and hopefully, I'll have more to say about that game at the end of the month.
See you then!