Its the end of the first lot of games, chosen by Khinjarsi. To round off the first three, I was tasked with playing Domina throughout March. Let's see how I got on with it…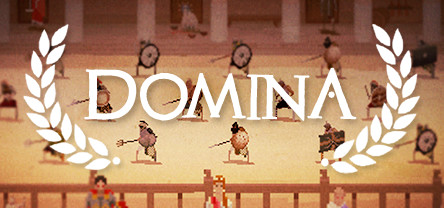 Stats:

Play time: 6 and a half hours
Achievements: Yes, there are 34 in total and I earned 18 of them.
Steam Trading Cards: Yes.
Enjoyed: Yes.
Would recommend?: If you like strategy management games, then absolutely!
Domina is a strategy management game in which you are placed in charge of a Roman Ludus and tasked with training gladiators to fight for glory. In order to do this you must train gladiators that you have won or bought, woo your political allies and win gladiator fights.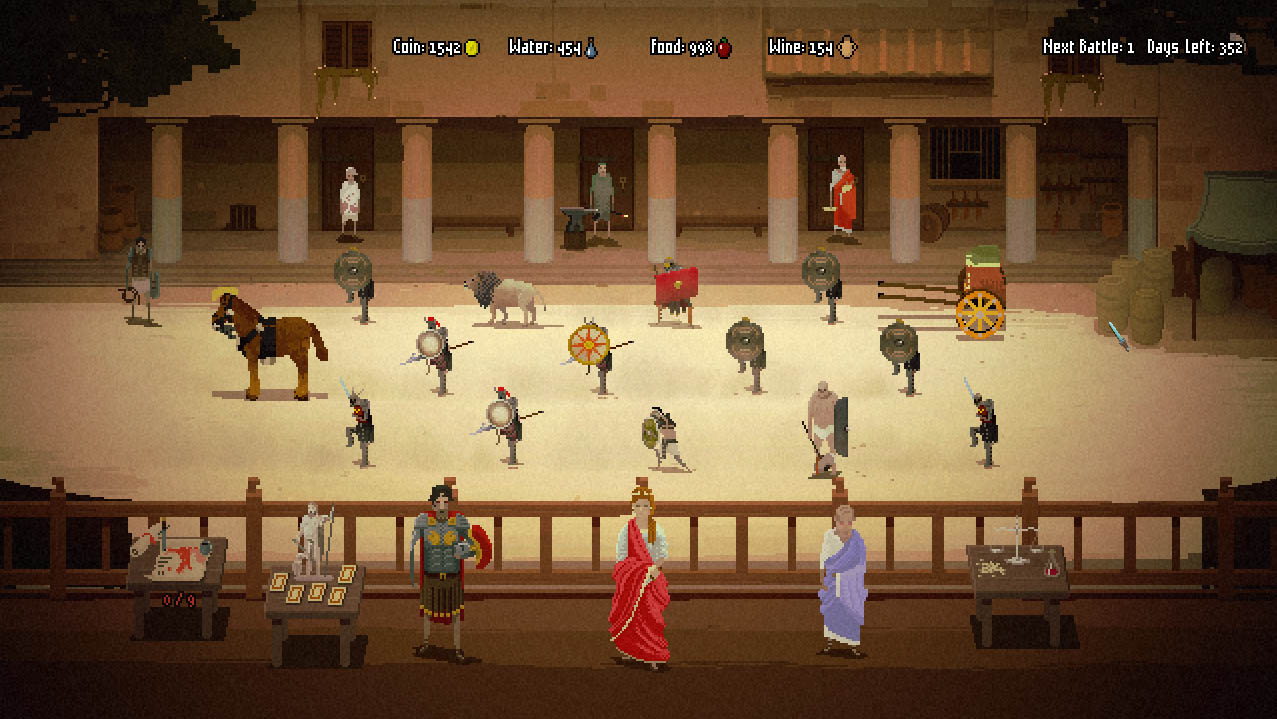 I'll be honest, I had a lot of fun playing Domina. Juggling the gladiators, managing your resourcing and upgrading your Ludus, gives you plenty of things to keep an eye on. There is a bit of a learning curve, as there is little in a way of a tutorial and you'll be learning much through your losses and having to restart your game. Its a bit of a minor quibble, as a tutorial would have saved me some time working out some of the game mechanics, like the Jupiter blessings.Still, once you've picked up the mechanics, the game is a blast to play.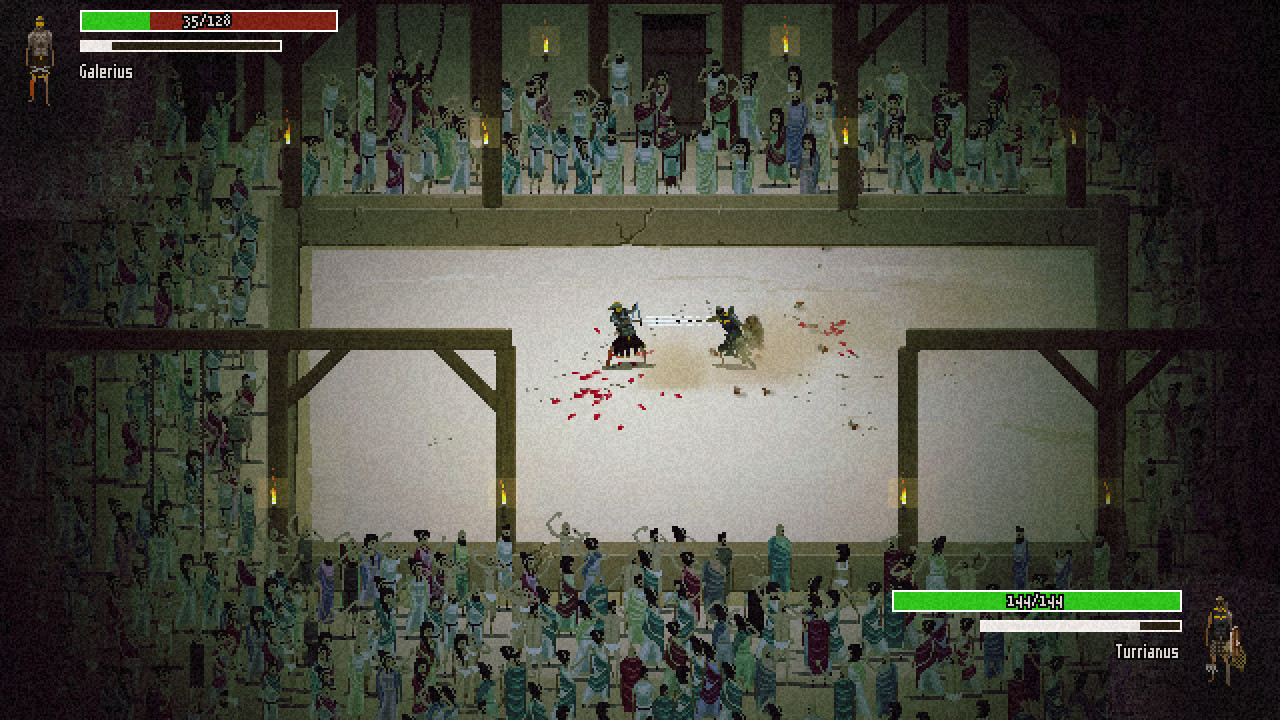 The game is pretty straight forward with two game modes on offer: a campaign mode and an endless career mode. Its a bit of a shame that there aren't any multiplayer options, as it would have been fun to pit your gladiators against another player's. Still, both game modes offer a solid experience, although I found that I tended to play the game in short sessions, rather than for hours at a time. On the other hand, by focusing on a limited number of game modes, the developers have created a game with few glitches or issues, so in the case less is actually more.
Overall, this is a great little management game, for the price and delivers everything that it promises. In some ways the game modes are limited and probably won't keep your attention for a long time. Still, I enjoyed my time with the game and whilst I didn't reach the end of the campaign mode, I felt I got my monies worth from the game. If you want a gladiator themed management game, I highly recommend Domina.
Join me again next month, when I'll be reporting back on my experience with Her Story. See you then!